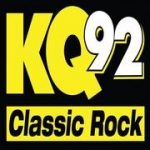 Mick Jagger was punched in the face by an airport official during a row at Le Bourget Airport in France. Jagger lost his temper after The Stones were being searched for drugs resulting in them missing their flight.
During an interview with Playboy Magazine David Bowie announced his second career retirement, saying, 'I've rocked my roll. It's a boring dead end, there will be no more rock 'n' roll records from me. The last thing I want to be is some useless f—ing rock singer.'
Metallica filed a suit against Napster, Yale University, The University of Southern California and Indiana University for copyright infringement.