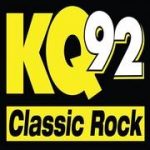 1979, "What A Fool Believes" by the Doobie Brothers hits Number One on the pop chart.
1982, Diver Down by Van Halen is released.
1983, Bassist Pete Farndon, who was fired from the Pretenders a year before, dies at age 30.
2000, Metallica drummer Lars Ulrich files a lawsuit against Napster. This suit eventually leads the movement against file-sharing programs.