Congratulations to all of our winners for the Jim Duggan "Meet and Greet" at the Moose Lodge in Burlington on December 6th at 7:30 PM. Presented by Back Porch Performances LLC.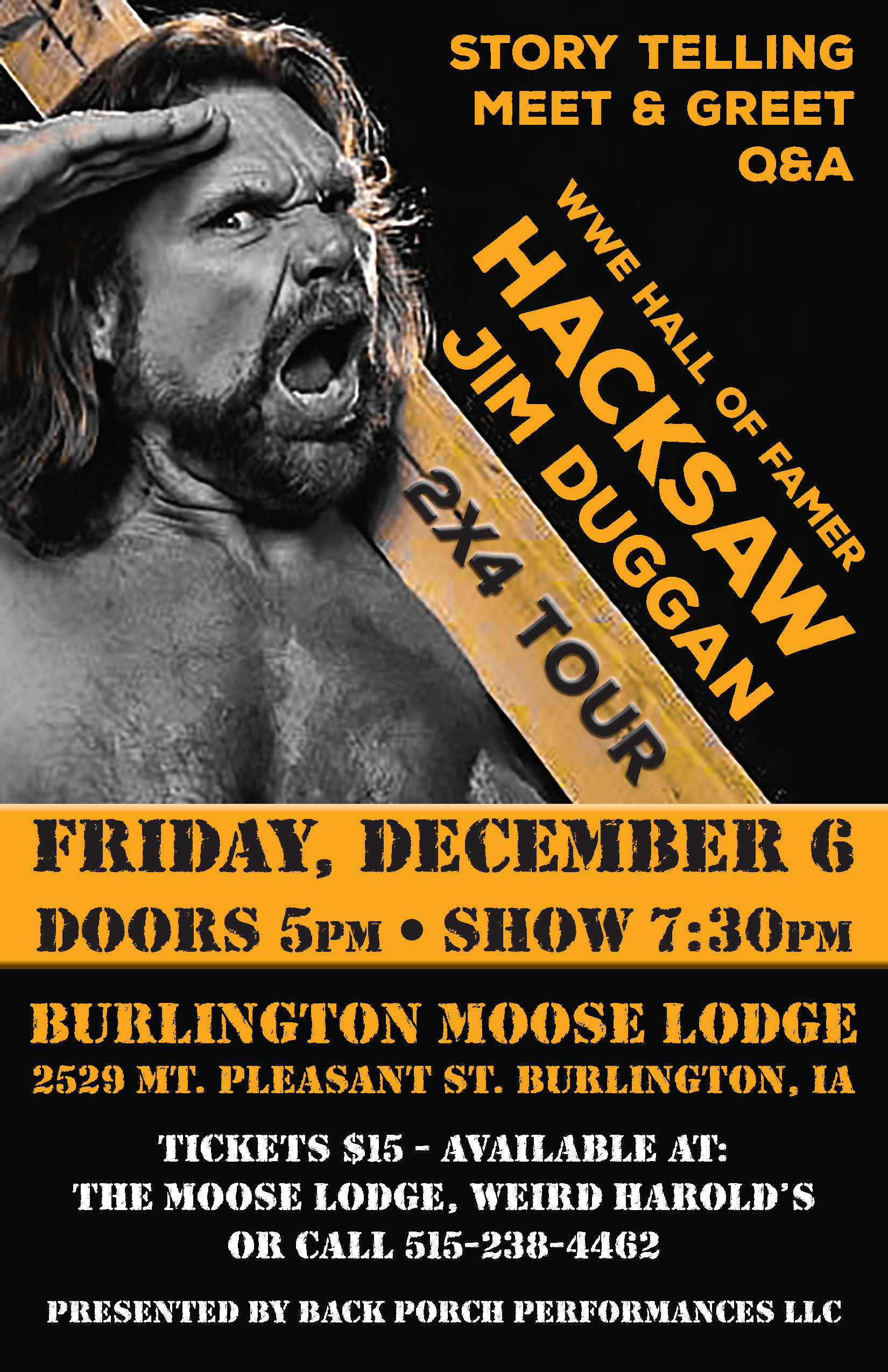 KQ92 is letting loyal listeners meet Saliva!  Lucky winners will meet the band in a pre-concert event.  Keep Listening for your chance to win! RiverFest and the PZAZZ! Entertainment Complex brings a Rock show to Burlington, Iowa
Continue Reading »
Congrats to Sandy from Ft. Madison for winning tix to see WWE Hall of Famer Hacksaw Jim Duggan in the 3O'Clock hour of November 25th!
Continue Reading »