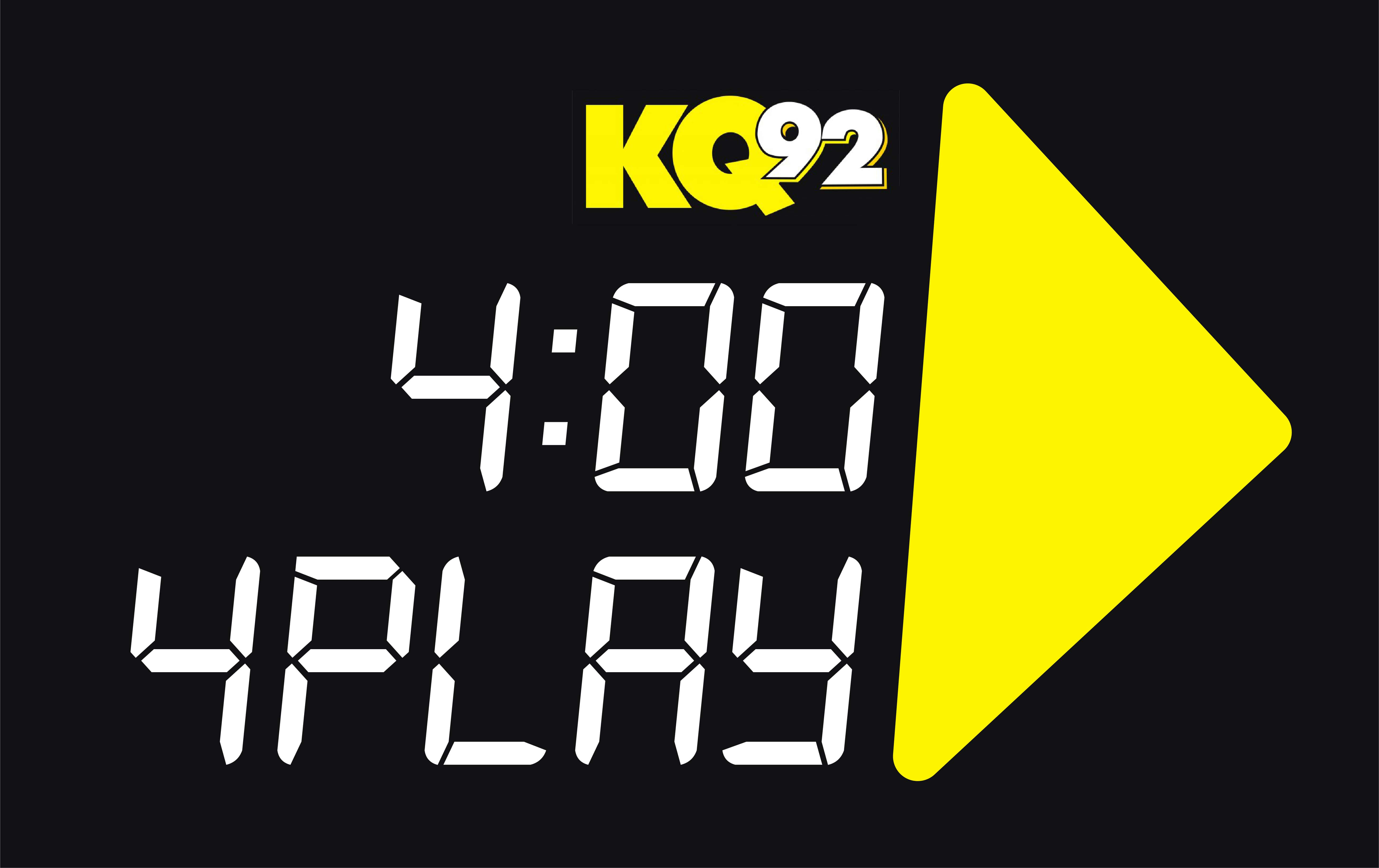 Congrats to Jeff who was "passing through" Stronghurst and called in to win a 1 hour Full Body Massage this hour in our 4 O'Clock 4Play contest. It seems that Jeff won once before…at the beginning fo January LAST year!
The Songs were:
"Dream Weaver" by Gary Wright
"Ballroom Blitz" by Sweet
"Foxy Lady" by Jimi Hendrix (in the Albert Hall in 1969)
"Bohemian Rhapsody" by Queen
The 4Play was "Songs From the Wayne's World Motion Picture" (the full list from that movie is below).
Tune in tomorrow at 4PM for 4 more songs, 4 more artists, and 4 more Albums in KQ92 's 4 O'Clock 4Play!
Brought to you by The Broom Closet & Healing Haven.
We will post the 4Play as a podcast on our website later today!
————————–————————–——————-
Wayne's World: Music from the Motion Picture is the soundtrack album for the 1992 comedy film Wayne's World, released on February 18, 1992. The album was certified double-Platinum by the RIAA on July 16, 1997.
Track listing
"Bohemian Rhapsody" – Queen
"Hot and Bothered" – Cinderella
"Rock Candy" – BulletBoys
"Dream Weaver" – Gary Wright (Rerecorded Version)
"Sikamikanico" – Red Hot Chili Peppers
"Time Machine" – Black Sabbath
"Wayne's World Theme" – Mike Myers/Dana Carvey (Extended Version)
"Ballroom Blitz" – Tia Carrere
"Happy Together" – The Turtles
"Foxy Lady" – The Jimi Hendrix Experience
"Feed My Frankenstein" – Alice Cooper
"Ride With Yourself" – Rhino Bucket
"Loving Your Lovin'" – Eric Clapton
"Why You Wanna Break My Heart" – Tia Carrere
"Loud Love" – Soundgarden (Not included on all versions)
Note: tracks 9 & 15 not included on music club versions of the CD (BMG & Columbia House)
Songs featured in the film but not included on the soundtrack album:
"Cold Chills" – Kix
"Everything About You" – Ugly Kid Joe
"Fire" – Tia Carrere (originally recorded by The Jimi Hendrix Experience. Carrere's version has never been commercially released)
"Making Our Dreams Come True" – Cyndi Grecco
"All Night Thing" – Temple of the Dog
"Touch Me" – Tia Carrere (originally recorded by Private Life. Carrere's version has never been commercially released)
Happy Birthday, Mr. President – Mike Myers
Source: Wikipedia:
https://en.wikipedia.org/wiki/Wayne%27s_World:_Music_from_the_Motion_Picture