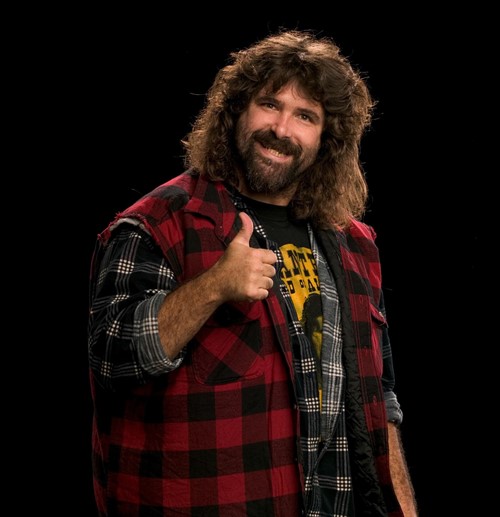 Appearing Sunday, September 12th at the Capitol Theatre in Burlington.
Click the blue link below to hear the interview MC Fee had with Mick Foley
Here is what the Capitol had to say about Mick Foley
Mick Foley, better known as Mankind, Cactus Jack, or Dude Love, is a legendary professional wrestler, turned multi-time best-selling author, turned stand-up comic/spoken word performer.

One of the cornerstones of WWE's meteoric rise in the late 90's, Mick Foley earned the nickname 'The Hardcore Legend' for his ability to absorb seemingly inhuman punishment in some of the most dramatic matches in sports entertainment history. Already a respected veteran for his 11 physically punishing years wrestling under the name Cactus Jack, Foley's career soared to new heights in WWE as 'Mankind', a character Foley claimed was inspired by a combination of reading 'Mary Shelly's Frankenstein' and listening to the music of Tori Amos.
As Cactus Jack, Foley won the 1995 'King of the Deathmatch' tournament in Yokohama, Japan, and continued wrestling, despite the amputation of his right ear, in a match against Vader in Munich, Germany in 1994. As Mankind, Foley was a 3-time WWE Champion, but is best known for his epic and brutal battle with The Undertaker in 1998's 'Hell in a Cell' match, during which he was knocked unconscious after falls both off of and through the 16 foot Cell structure. Despite the injury, Foley finished the match – with one of his front teeth lodged in his nose.
Come hear about his epic journey in pro wrestling and the stories he has to tell.